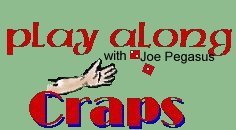 Dice Setter's Resource
There are 576 possible individual dice sets as shown below.
Still under construction - and may be for a long, long time.
Each set has been played by assigned rules for a session of 7 to 10 games.

Click on the set to see the actual session. The point
number most often thrown in game play is listed under each set.
Click on the D to download a
.ods file of the game play.
Game rating is in color RED.
Use Open Office Calc to view ODS files.
To view a YouTube Vid about how I grip dice for this
experiment, click here.
1-2 Combinations

1-3 Combinations

| | | | |
| --- | --- | --- | --- |
| | | | |
| | | | |
| | | | |
| | | | |
| 1-3/5-1 D | 1-3/5-3 D | 1-3/5-4 D | 1-3/5-6 D |
| 1-3/6-2 D | 1-3/6-3 D | 1-3/6-4 D | 1-3/6-5 D |
1-4 Combinations
| | | | |
| --- | --- | --- | --- |
| 1-4/1-2 | 1-4/1-3 | 1-4/1-4 | 1-4/1-5 |
| 1-4/2-1 | 1-4/2-3 | 1-4/2-4 | 1-4/2-6 |
| 1-4/3-1 | 1-4/3-2 | 1-4/3-5 | 1-4/3-6 |
| 1-4/4-1 | 1-4/4-2 | 1-4/4-5 | 1-4/4-6 |
| 1-4/5-1 | 1-4/5-3 | 1-4/5-4 | 1-4/5-6 |
| 1-4/6-2 | 1-4/6-3 | 1-4/6-4 | 1-4/6-5 |
1-5 Combinations
| | | | |
| --- | --- | --- | --- |
| 1-5/1-2 | 1-5/1-3 | 1-5/1-4 | 1-5/1-5 |
| 1-5/2-1 | 1-5/2-3 | 1-5/2-4 | 1-5/2-6 |
| 1-5/3-1 | 1-5/3-2 | 1-5/3-5 | 1-5/3-6 |
| 1-5/4-1 | 1-5/4-2 | 1-5/4-5 | 1-5/4-6 |
| 1-5/5-1 | 1-5/5-3 | 1-5/5-4 | 1-5/5-6 |
| 1-5/6-2 | 1-5/6-3 | 1-5/6-4 | 1-5/6-5 |
2-1 Combinations
| | | | |
| --- | --- | --- | --- |
| 2-1/1-2 | 2-1/1-3 | 2-1/1-4 | 2-1/2-1 |
| 2-1/2-1 | 2-1/2-3 | 2-1/2-4 | 2-1/2-6 |
| 2-1/3-1 | 2-1/3-2 | 2-1/3-5 | 2-1/3-6 |
| 2-1/4-1 | 2-1/4-2 | 2-1/4-5 | 2-1/4-6 |
| 2-1/5-1 | 2-1/5-3 | 2-1/5-4 | 2-1/5-6 |
| 2-1/6-2 | 2-1/6-3 | 2-1/6-4 | 2-1/6-5 |
2-3 Combinations
| | | | |
| --- | --- | --- | --- |
| 2-3/1-2 | 2-3/1-3 | 2-3/1-4 | 2-3/2-3 |
| 2-3/2-3 | 2-3/2-3 | 2-3/2-4 | 2-3/2-6 |
| 2-3/3-1 | 2-3/3-2 | 2-3/3-5 | 2-3/3-6 |
| 2-3/4-1 | 2-3/4-2 | 2-3/4-5 | 2-3/4-6 |
| 2-3/5-1 | 2-3/5-3 | 2-3/5-4 | 2-3/5-6 |
| 2-3/6-2 | 2-3/6-3 | 2-3/6-4 | 2-3/6-5 |
2-4 Combinations
| | | | |
| --- | --- | --- | --- |
| 2-4/1-2 | 2-4/1-3 | 2-4/1-4 | 2-4/2-4 |
| 2-4/2-4 | 2-4/2-4 | 2-4/2-4 | 2-4/2-6 |
| 2-4/3-1 | 2-4/3-2 | 2-4/3-5 | 2-4/3-6 |
| 2-4/4-1 | 2-4/4-2 | 2-4/4-5 | 2-4/4-6 |
| 2-4/5-1 | 2-4/5-3 | 2-4/5-4 | 2-4/5-6 |
| 2-4/6-2 | 2-4/6-3 | 2-4/6-4 | 2-4/6-5 |
2-6 Combinations
| | | | |
| --- | --- | --- | --- |
| 2-6/1-2 | 2-6/1-3 | 2-6/1-4 | 2-6/2-6 |
| 2-6/2-6 | 2-6/2-6 | 2-6/2-6 | 2-6/2-6 |
| 2-6/3-1 | 2-6/3-2 | 2-6/3-5 | 2-6/3-6 |
| 2-6/4-1 | 2-6/4-2 | 2-6/4-5 | 2-6/4-6 |
| 2-6/5-1 | 2-6/5-3 | 2-6/5-4 | 2-6/5-6 |
| 2-6/6-2 | 2-6/6-3 | 2-6/6-4 | 2-6/6-5 |
3-1 Combinations
| | | | |
| --- | --- | --- | --- |
| 3-1/1-2 | 3-1/1-3 | 3-1/1-4 | 3-1/3-1 |
| 3-1/3-1 | 3-1/2-3 | 3-1/2-4 | 3-1/2-6 |
| 3-1/3-1 | 3-1/3-2 | 3-1/3-5 | 3-1/3-6 |
| 3-1/4-1 | 3-1/4-2 | 3-1/4-5 | 3-1/4-6 |
| 3-1/5-1 | 3-1/5-3 | 3-1/5-4 | 3-1/5-6 |
| 3-1/6-2 | 3-1/6-3 | 3-1/6-4 | 3-1/6-5 |
3-2 Combinations
| | | | |
| --- | --- | --- | --- |
| 3-2/1-2 | 3-2/1-3 | 3-2/1-4 | 3-2/3-2 |
| 3-2/3-2 | 3-2/3-2 | 3-2/3-2 | 3-2/3-2 |
| 3-2/3-1 | 3-2/3-2 | 3-2/3-5 | 3-2/3-6 |
| 3-2/4-1 | 3-2/4-2 | 3-2/4-5 | 3-2/4-6 |
| 3-2/5-1 | 3-2/5-3 | 3-2/5-4 | 3-2/5-6 |
| 3-2/6-2 | 3-2/6-3 | 3-2/6-4 | 3-2/6-5 |
3-5 Combinations
| | | | |
| --- | --- | --- | --- |
| 3-5/1-2 | 3-5/1-3 | 3-5/1-4 | 3-5/3-5 |
| 3-5/3-5 | 3-5/3-5 | 3-5/3-5 | 3-5/3-5 |
| 3-5/3-1 | 3-5/3-5 | 3-5/3-5 | 3-5/3-6 |
| 3-5/4-1 | 3-5/4-2 | 3-5/4-5 | 3-5/4-6 |
| 3-5/5-1 | 3-5/5-3 | 3-5/5-4 | 3-5/5-6 |
| 3-5/6-2 | 3-5/6-3 | 3-5/6-4 | 3-5/6-5 |
3-6 Combinations
| | | | |
| --- | --- | --- | --- |
| 3-6/1-2 | 3-6/1-3 | 3-6/1-4 | 3-6/1-5 |
| 3-6/2-1 | 3-6/2-3 | 3-6/2-4 | 3-6/2-6 |
| 3-6/3-1 | 2-4/3-2 | 3-6/3-5 | 3-6/3-6 |
| 3-6/4-1 | 3-6/4-2 | 3-6/4-5 | 3-6/4-6 |
| 3-6/5-1 | 3-6/5-3 | 3-6/5-4 | 3-6/5-6 |
| 3-6/6-2 | 3-6/6-3 | 3-6/6-4 | 3-6/6-5 |
4-1 Combinations
| | | | |
| --- | --- | --- | --- |
| 4-1/4-1 | 4-1/1-3 | 4-1/1-4 | 4-1/1-5 |
| 4-1/2-1 | 4-1/2-3 | 4-1/2-4 | 4-1/2-6 |
| 4-1/3-1 | 4-1/3-2 | 4-1/3-5 | 4-1/3-6 |
| 4-1/4-1 | 4-1/4-2 | 4-1/4-5 | 4-1/4-6 |
| 4-1/5-1 | 4-1/5-3 | 4-1/5-4 | 4-1/5-6 |
| 4-1/6-2 | 4-1/6-3 | 4-1/6-4 | 4-1/6-5 |
4-2 Combinations
| | | | |
| --- | --- | --- | --- |
| 4-2/4-1 | 4-2/1-3 | 4-2/1-4 | 4-2/1-5 |
| 4-2/2-1 | 4-2/2-3 | 4-2/2-4 | 4-2/2-6 |
| 4-2/3-1 | 4-2/3-2 | 4-2/3-5 | 4-2/3-6 |
| 4-2/4-2 | 4-2/4-2 | 4-2/4-5 | 4-2/4-6 |
| 4-2/5-1 | 4-2/5-3 | 4-2/5-4 | 4-2/5-6 |
| 4-2/6-2 | 4-2/6-3 | 4-2/6-4 | 4-2/6-5 |
4-5 Combinations
| | | | |
| --- | --- | --- | --- |
| 4-5/4-1 | 4-5/1-3 | 4-5/1-4 | 4-5/1-5 |
| 4-5/2-1 | 4-5/2-3 | 4-5/2-4 | 4-5/2-6 |
| 4-5/3-1 | 4-5/3-2 | 4-5/3-5 | 4-5/3-6 |
| 4-5/4-5 | 4-5/4-2 | 4-5/4-5 | 4-5/4-6 |
| 4-5/5-1 | 4-5/5-3 | 4-5/5-4 | 4-5/5-6 |
| 4-5/6-2 | 4-5/6-3 | 4-5/6-4 | 4-5/6-5 |
4-6 Combinations
| | | | |
| --- | --- | --- | --- |
| 4-6/4-1 | 4-6/1-3 | 4-6/1-4 | 4-6/1-5 |
| 4-6/2-1 | 4-6/2-3 | 4-6/2-4 | 4-6/2-6 |
| 4-6/3-1 | 4-6/3-2 | 4-6/3-5 | 4-6/3-6 |
| 4-6/4-6 | 4-6/4-2 | 4-6/4-5 | 4-6/4-6 |
| 4-6/5-1 | 4-6/5-3 | 4-6/5-4 | 4-6/5-6 |
| 4-6/6-2 | 4-6/6-3 | 4-6/6-4 | 4-6/6-5 |
5-1 Combinations
| | | | |
| --- | --- | --- | --- |
| 5-1/1-2 | 5-1/1-3 | 5-1/1-4 | 5-1/1-5 |
| 5-1/2-1 | 5-1/2-3 | 5-1/2-4 | 5-1/2-6 |
| 5-1/3-1 | 5-1/3-2 | 5-1/3-5 | 5-1/3-6 |
| 5-1/4-6 | 5-1/4-2 | 5-1/4-5 | 5-1/4-1 |
| 5-1/5-1 | 5-1/5-3 | 5-1/5-4 | 5-1/5-6 |
| 5-1/6-2 | 5-1/6-3 | 5-1/6-4 | 5-1/6-5 |
5-3 Combinations
| | | | |
| --- | --- | --- | --- |
| 5-3/1-2 | 5-3/1-3 | 5-3/1-4 | 5-3/1-5 |
| 5-3/2-1 | 5-3/2-3 | 5-3/2-4 | 5-3/2-6 |
| 5-3/3-1 | 5-3/3-2 | 5-3/3-5 | 5-3/3-6 |
| 5-3/4-6 | 5-3/4-2 | 5-3/4-5 | 5-3/4-1 |
| 5-3/5-1 | 5-3/5-3 | 5-3/5-4 | 5-3/5-6 |
| 5-3/6-2 | 5-3/6-3 | 5-3/6-4 | 5-3/6-5 |
5-4 Combinations
| | | | |
| --- | --- | --- | --- |
| 5-4/1-2 | 5-4/1-3 | 5-4/1-4 | 5-4/1-5 |
| 5-4/2-1 | 5-4/2-3 | 5-4/2-4 | 5-4/2-6 |
| 5-4/3-1 | 5-4/3-2 | 5-4/3-5 | 5-4/3-6 |
| 5-4/4-6 | 5-4/4-2 | 5-4/4-5 | 5-4/4-1 |
| 5-4/5-1 | 5-4/5-3 | 5-4/5-4 | 5-4/5-6 |
| 5-4/6-2 | 5-4/6-3 | 5-4/6-4 | 5-4/6-5 |
5-6 Combinations
| | | | |
| --- | --- | --- | --- |
| 5-6/1-2 | 5-6/1-3 | 5-6/1-4 | 5-6/1-5 |
| 5-6/2-1 | 5-6/2-3 | 5-6/2-4 | 5-6/2-6 |
| 5-6/3-1 | 5-6/3-2 | 5-6/3-5 | 5-6/3-6 |
| 5-6/4-6 | 5-6/4-2 | 5-6/4-5 | 5-6/4-1 |
| 5-6/5-1 | 5-6/5-3 | 5-6/5-4 | 5-6/5-6 |
| 5-6/6-2 | 5-6/6-3 | 5-6/6-4 | 5-6/6-5 |
6-2 Combinations
| | | | |
| --- | --- | --- | --- |
| 6-2/1-2 | 6-2/1-3 | 6-2/1-4 | 6-2/1-5 |
| 6-2/2-1 | 6-2/2-3 | 6-2/2-4 | 6-2/2-6 |
| 6-2/3-1 | 6-2/3-2 | 6-2/3-5 | 6-2/3-6 |
| 6-2/4-6 | 6-2/4-2 | 6-2/4-5 | 6-2/4-1 |
| 6-2/5-1 | 6-2/5-3 | 6-2/5-4 | 6-2/5-6 |
| 6-2/6-2 | 6-2/6-3 | 6-2/6-4 | 6-2/6-5 |
6-3 Combinations
| | | | |
| --- | --- | --- | --- |
| 6-3/1-2 | 6-3/1-3 | 6-3/1-4 | 6-3/1-5 |
| 6-3/2-1 | 6-3/2-3 | 6-3/2-4 | 6-3/2-6 |
| 6-3/3-1 | 6-3/3-2 | 6-3/3-5 | 6-3/3-6 |
| 6-3/4-6 | 6-3/4-2 | 6-3/4-5 | 6-3/4-1 |
| 6-3/5-1 | 6-3/5-3 | 6-3/5-4 | 6-3/5-6 |
| 6-3/6-2 | 6-3/6-3 | 6-3/6-4 | 6-3/6-5 |
6-4 Combinations
| | | | |
| --- | --- | --- | --- |
| 6-4/1-2 | 6-4/1-3 | 6-4/1-4 | 6-4/1-5 |
| 6-4/2-1 | 6-4/2-3 | 6-4/2-4 | 6-4/2-6 |
| 6-4/3-1 | 6-4/3-2 | 6-4/3-5 | 6-4/3-6 |
| 6-4/4-6 | 6-4/4-2 | 6-4/4-5 | 6-4/4-1 |
| 6-4/5-1 | 6-4/5-3 | 6-4/5-4 | 6-4/5-6 |
| 6-4/6-2 | 6-4/6-3 | 6-4/6-4 | 6-4/6-5 |
6-5 Combinations
| | | | |
| --- | --- | --- | --- |
| 6-5/1-2 | 6-5/1-3 | 6-5/1-4 | 6-5/1-5 |
| 6-5/2-1 | 6-5/2-3 | 6-5/2-4 | 6-5/2-6 |
| 6-5/3-1 | 6-5/3-2 | 6-5/3-5 | 6-5/3-6 |
| 6-5/4-6 | 6-5/4-2 | 6-5/4-5 | 6-5/4-1 |
| 6-5/5-1 | 6-5/5-3 | 6-5/5-4 | 6-5/5-6 |
| 6-5/6-2 | 6-5/6-3 | 6-5/6-4 | 6-5/6-5 |