The Bay Shore Series
Gallery 3

Life&Times | Series | Fantasy | Y's Home | Girls& Women

These drawings were all drawn at the Hotel during times when traffic was slow or I just felt like drawing regardless of who was about.

Click on any photo to see fuller image................
---
By and large the prettiest whore I've ever met.
Debbie Dubalette boasted her ability as a street whore. "I even force myself
out of bed early to hook men still aroused from sleep." We were close friends
and sometimes lovers. But her true lover remained crack-cocain until
it killed her in 1999. This drawing is not Debbie running to embrace me.
She flies toward a crack house. We had spent an enjoyable evening together when
she asked to be dropped off a few houses down from the "Rastafarina." A local
crack dealer. The image you see above, I never saw. I watched from the Pegasus van
as Debbie ran like an excited child for her milk.
---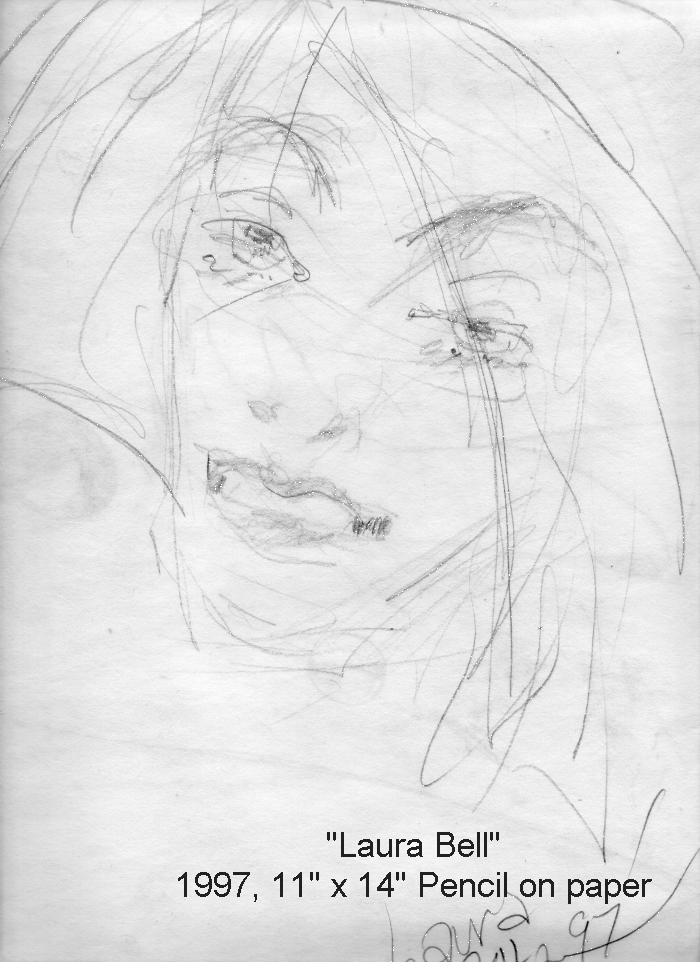 Laura Bell
No relationship to Fran Bell. A typical "Dizzy Chick."
Smart but completely lost and bewildered.
I could write an entire play about her. However, only thing
she ever did in my favor was take Cathy's husband from her.
Cathy and I married 8 years later.

---
---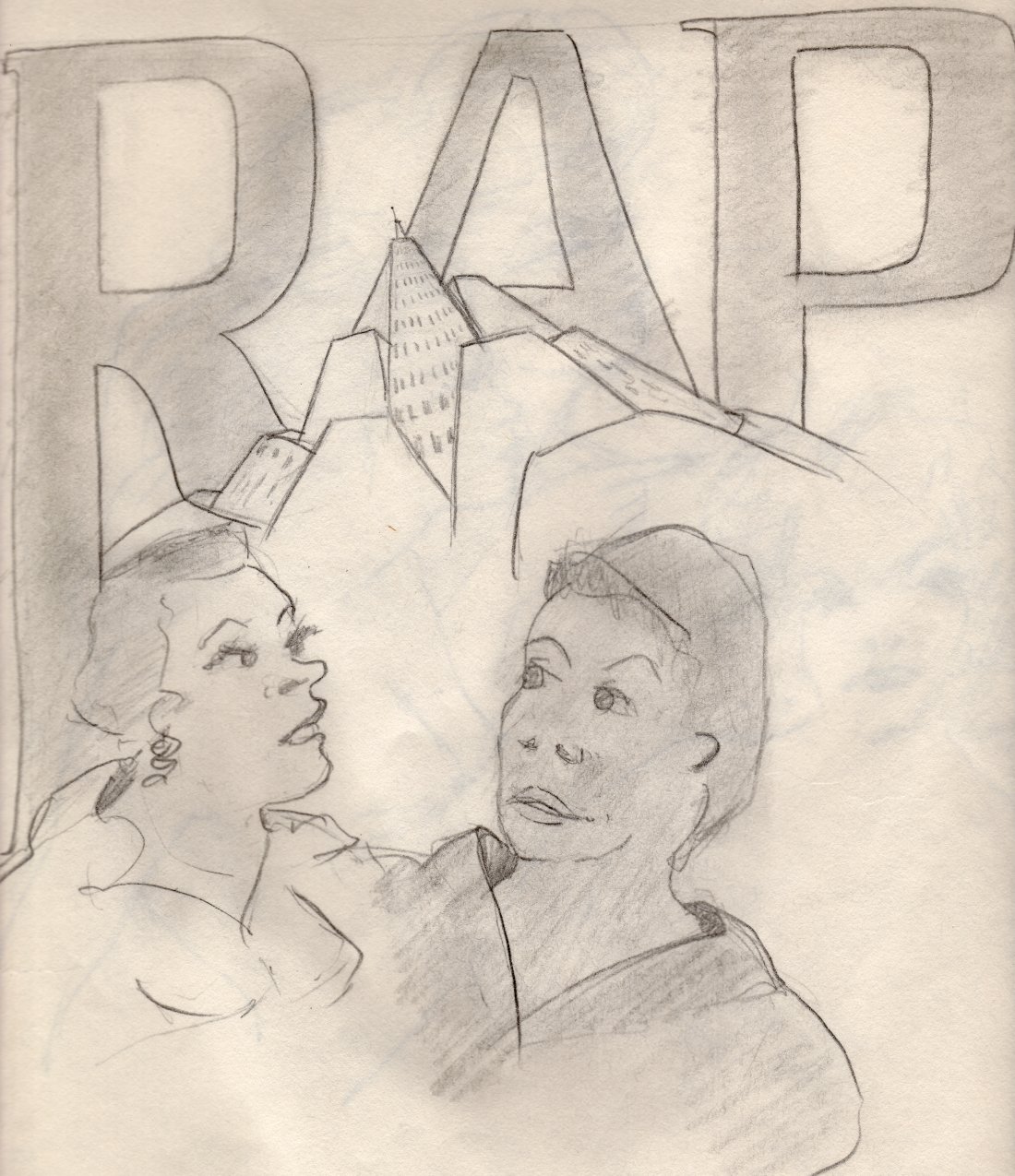 RAP - 1994
Don't read to much into this. My opinion is that the black musicians once created and held the
most wonderful musical form ever. Then methodically threw it away on RAP.

---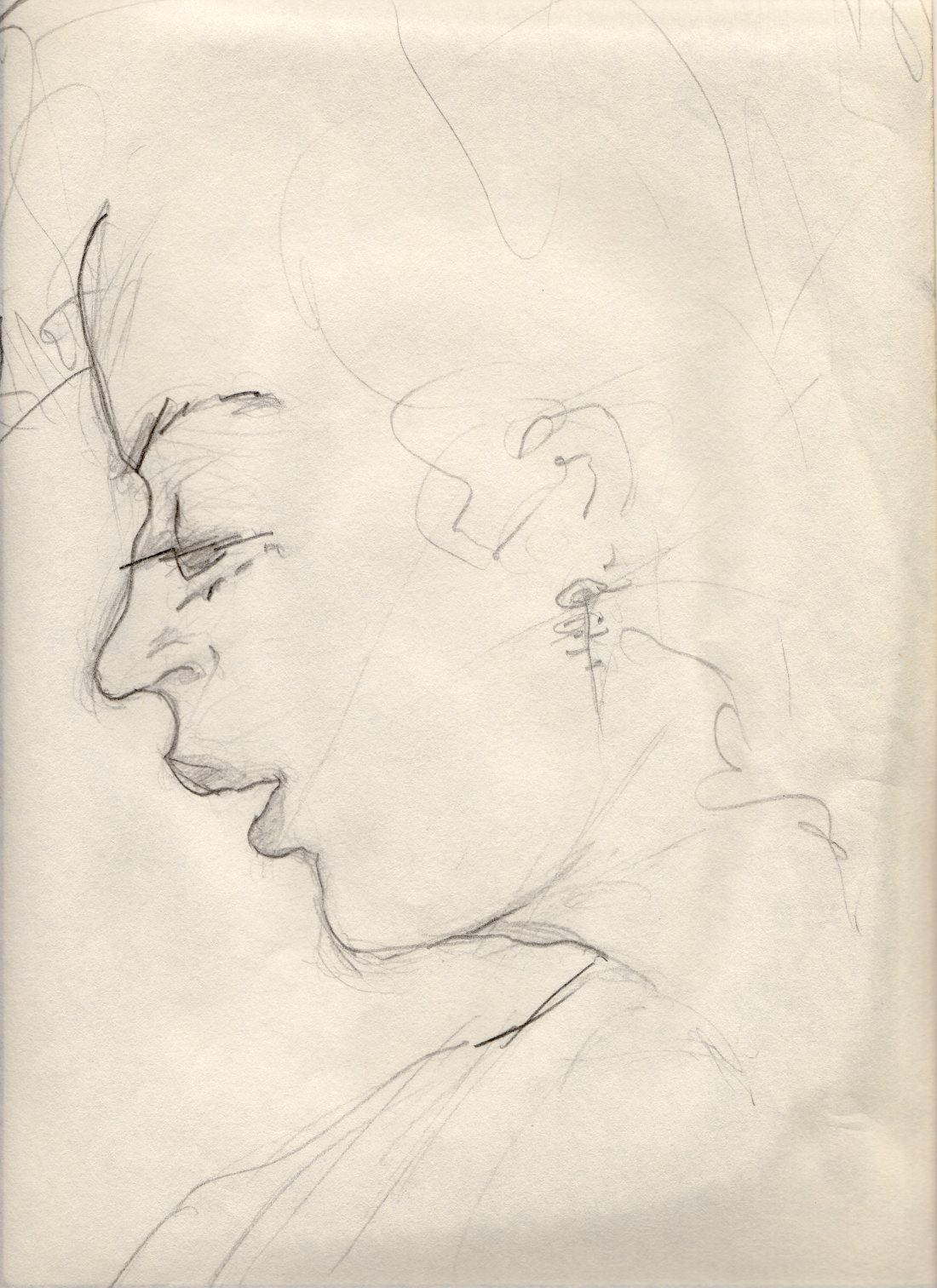 Another Girl - 1994

---
Sandy - 1994
Sandy is one of those married ladies that appear on the scene at times when
feeling neglected by hubby. Everyone was delighted to see her, nobody ever scored
with her. And she returned to her unknown address feeling appreciated. I happened
upon her again 9 years after these protrait drawings done at Hogan's Goat Pub.
She had put on the expected middle age pounds and was still married to that hubby of hers.

---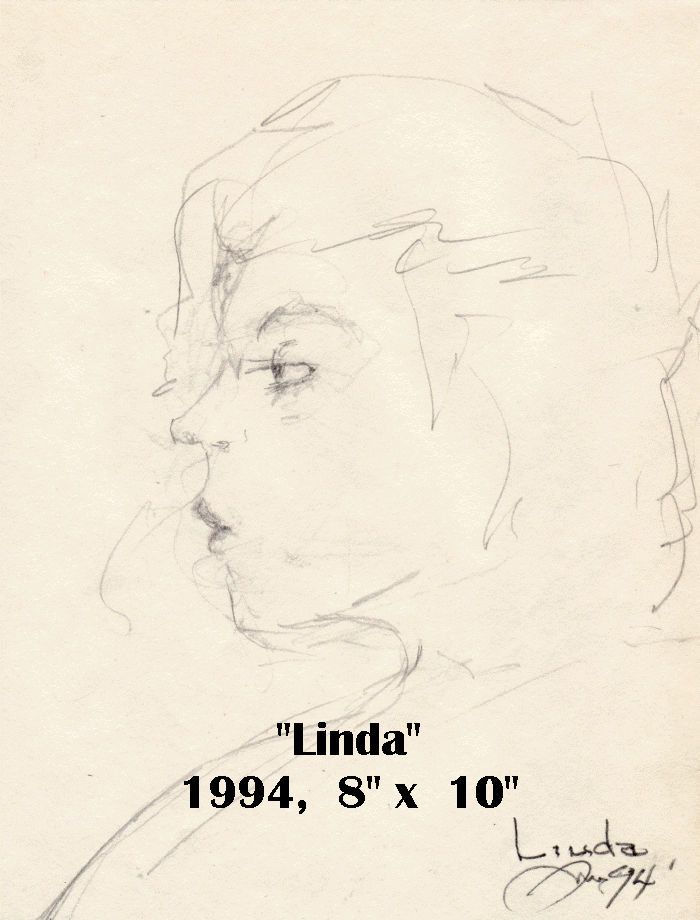 Linda - 1994
One day I'll get around to telling the intriguing tale
of Linda and Ronnie. Linda cuckold Ronnie in the modern (watch me, you wimp)
fashion. Ronnie eventually ,unsucessfully, attempted to stop a speeding train with his head.
---
Back to the Bay Shore Hotel Comics

---
Copyright 1997, Joe Auricchio, Jr. All rights reserved.
---