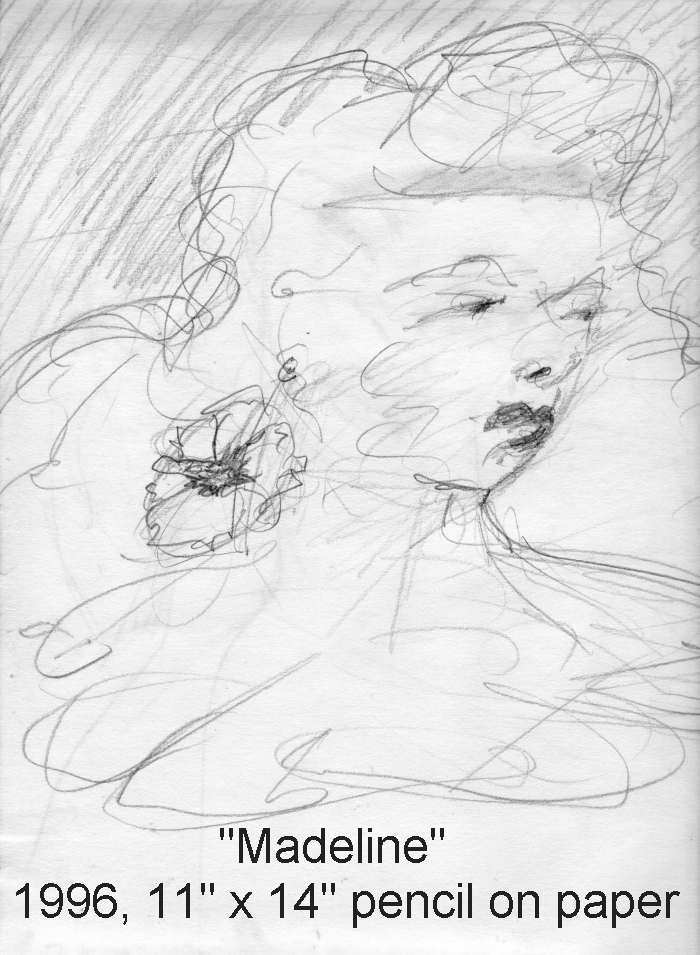 Madeline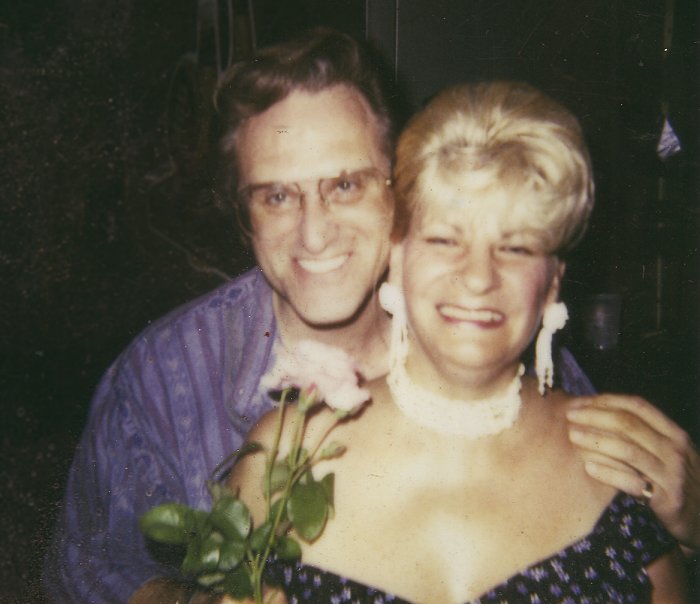 Madeline and me at the Hotel.
Think Mae West. Maddie knew everyone, literally. Politicians, Hollywood and Broadway folks, street people, businessmen and women, everyone! And she could prove it. Likely, she knows you too.

---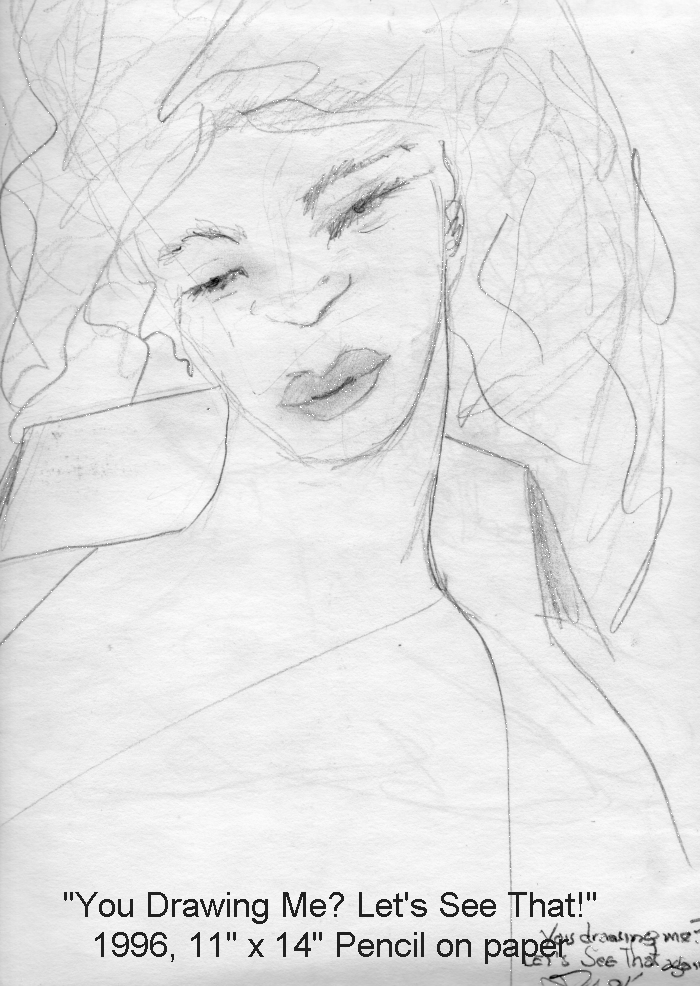 "You Drawing Me? Let's See That!"


---
---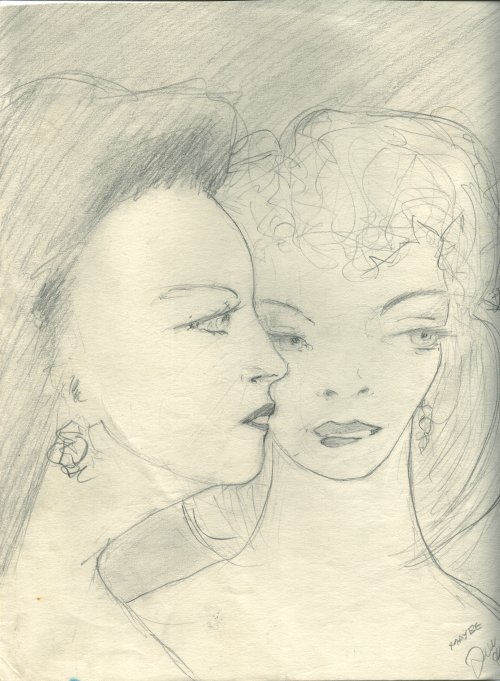 MAYBE

---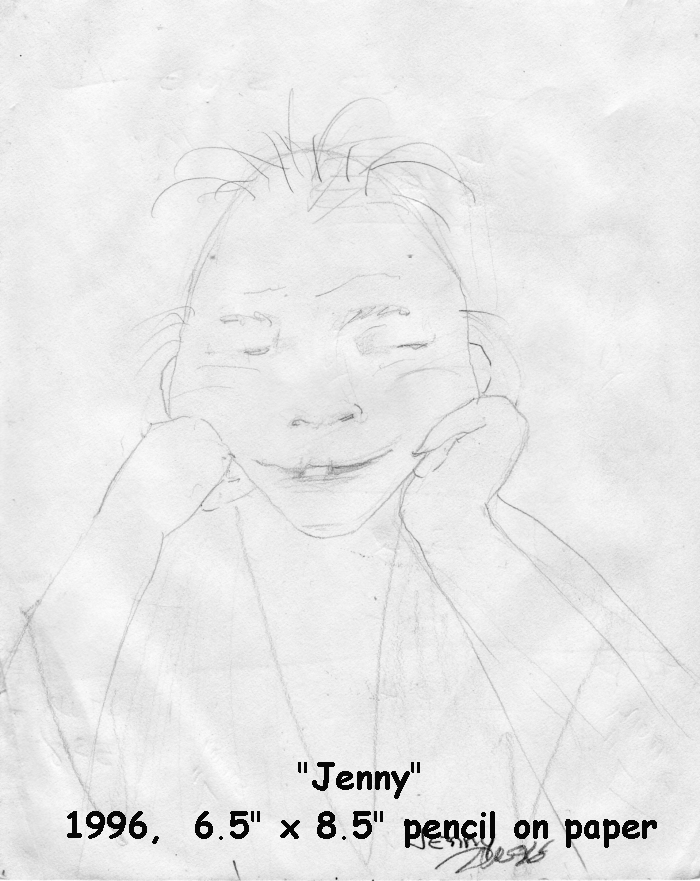 JENNY
A simpleton; mid twenties, always happy and sociable. The kind of gal
low-life Hotel scum would take advantage of. No one ever did but
enjoy company with her.

---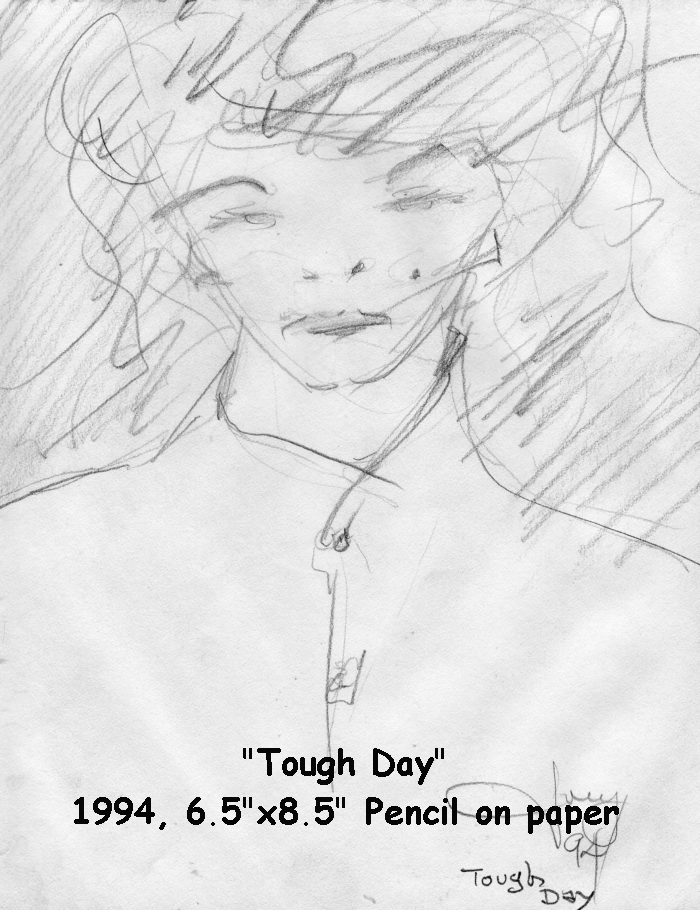 Tough Day
The Hotel sat accross from the Bayshore rail station.
Everyday around 6 PM crowds of Island dwellers that
worked in New York City left the trains to guzzle down a drink,
socialize and glance over at the Bayshore low-lives shooting
pool, selling drunks and favors while the shady folk
glanced back.

---