Undecided Series

Series | Life&Times | Literature | Fantasy | Home | Girls& Women

---
Click on any photo to see fuller image................
---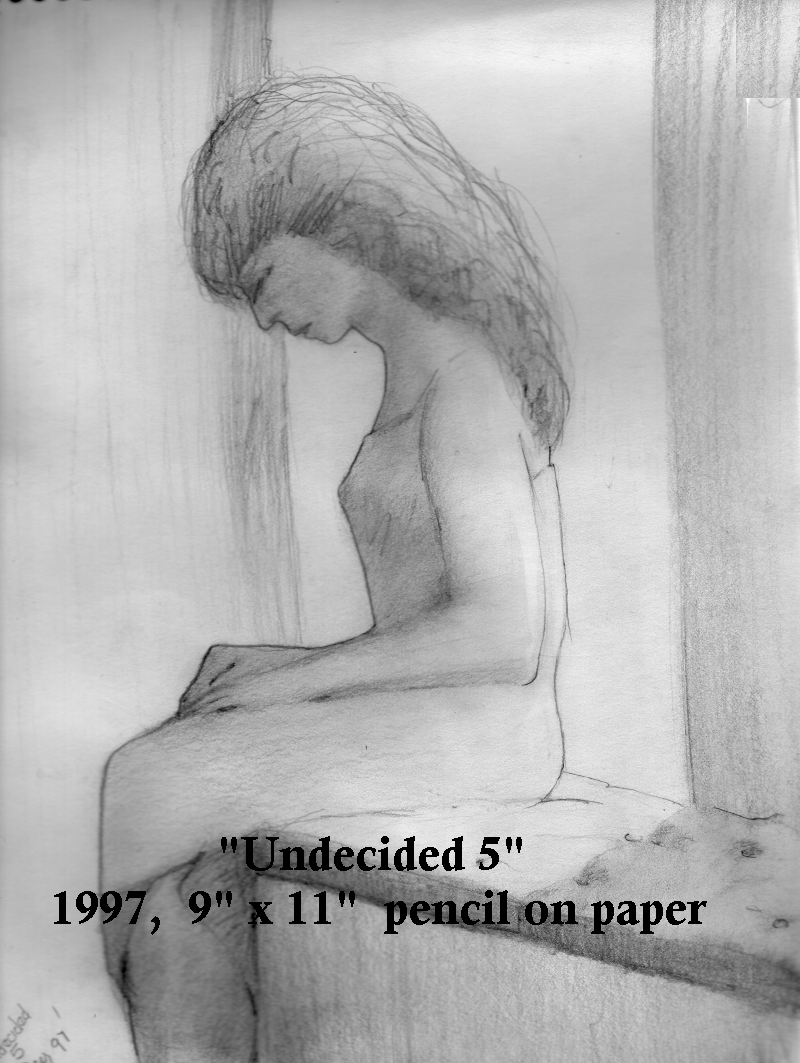 Undecided 5
The UNDECIDED series had a few drawn while at
the Bayshore Hotel and other night clubs, though mostly
during quiet times at home. The series reflects my perception of how lonely so many folks
are while seeking companionship. You'll notice that all the drawings depict a lady's boudoir and her
attempt to get up the nerve to get out and continue that heart driven search. These are
by no means the type of female found at the Hotel - although one would walk
in by mistake occasionally.
The Series are all drawn in a sculptured manner; made purposely heavy.
---
---
Series | Life&Times | Literature | Fantasy | Home | Girls& Women

Copyright 1981, Joe Auricchio, Jr. All rights reserved.
---