Memories and Stuff
concerning Coindre Hall
| | | |
| --- | --- | --- |
| | Although I realize this is a public site, none of it was ever meant to be so. This site serves as a memory lane for myself when I grow old -oops! here already! Therefore several images are not my own and may very well be copy protected. To ward off any complaints I have posted the names of the owners' and revelvant information. If you feel I have infringed on your rights, please contact me as I will remove the infringement without delay or arguement. Write to Pegasus | |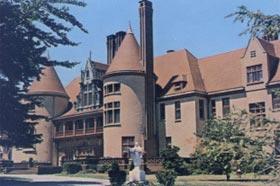 View of Coindre Hall from main entry way. The marble statue was
donated to the school by my dad.
My first class photo - 4th Grade, Brother Arthur S.C.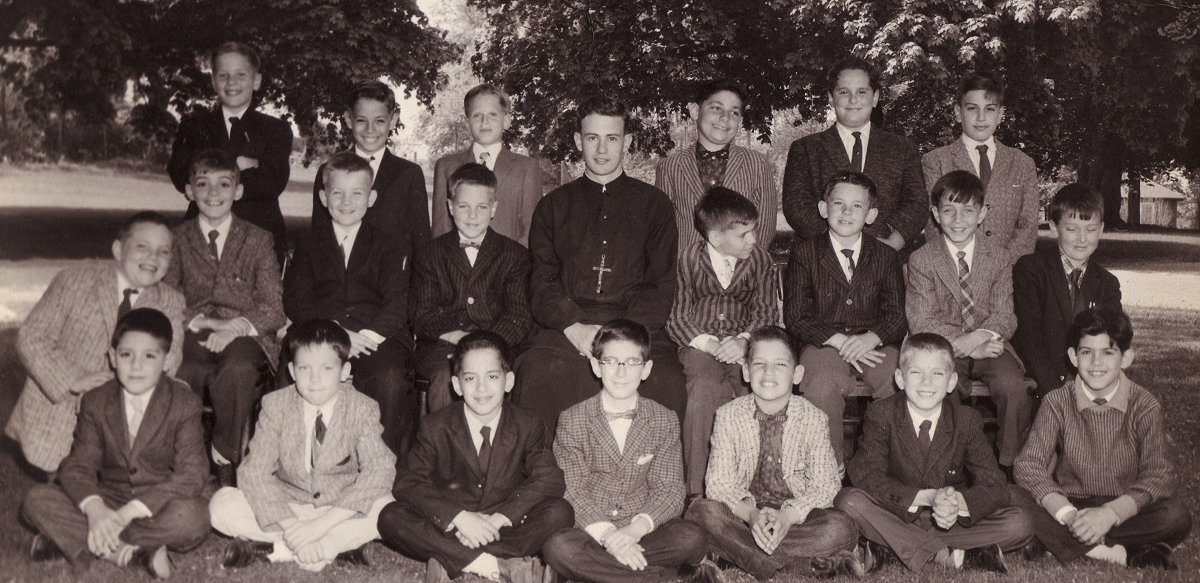 As best memory serves they are:
Johnson, Caputo, Joe Auricchio, Ray Metrulis, ?, ?
Mike Milano, Fred Barney, ?, ?,? Chipper Blaise, Paul O'Keefe
Pat Phelan
?, ?, ?, Steve Zucaro, Crisci, ?, Charles Abdo
| | |
| --- | --- |
| I attended Coindre Hall Boarding School for Boys from 1958-1964 | During my stay I performed in over 10 plays and wrote one called "The Russians Steal Santa Claus." |
André Coindre
From Wikipedia, the free encyclopedia
André CoindreFather André Coindre was born Feb. 26, 1787, Lyon, France and died May 30, 1826, Blois, France.
Father André Coindre was founder of the Fratres a Sacratissimo Corde Iesu (Brothers of the Sacred Heart), a Roman Catholic religious order primarily devoted to high school and elementary school education; the brotherhood is also a missionary society.The Brothers of the Sacred Heart named a boarding school Coindre Hall in honor of the order's founder. The school operated in Huntington, New York from 1939 to 1971.
CLICK ON ANY IMAGE TO SEE LARGER

Thanksgiving '03 NY 046

There once was a teter ball court here.


Ch Recess 1964

The teter ball court I mentioned.. Viewed from the opposite side.


Dorm Life 64

Pretty sure this is little group dorm.


Ametur Cor Jesu
Stained Glass Window from Coindre Hall Chapel



Bro Leonard
Peter Robinson and C. Milazzo review spelling bee words with Bro. Leonard (1967?)

This brother's penmanship knocked me out. It was lovely! But up until my first term with him in the 7th grade I was a basic honor student; then he knocked me out by holding me back one year because I was too immature, he said. I never liked or excelled in school since that failure. Blame him? Maybe I was immature, maybe just pissed off until I finally quit school altogether in 1969 - never getting past the 10th grade.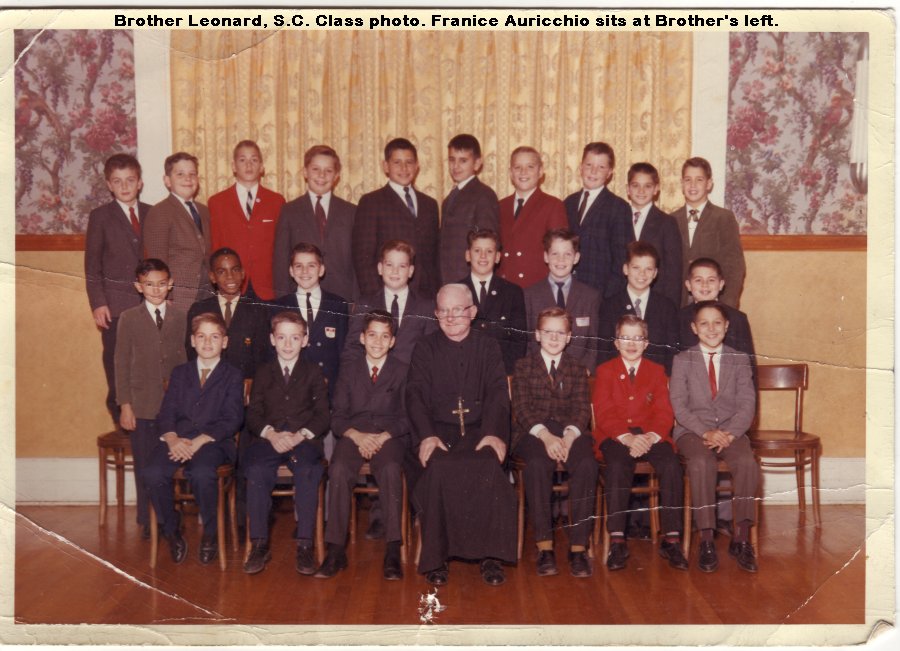 ********** CLASS OF 1967 **********
Click on the TOWERS to view the complete 1963 & 1964 editions
Life&Times | X-line | Fantasy | Girls& Women | Series
Literature | Comics
HOME

---
Copyright 1990-2022, Joe Pegasus All rights reserved.