Welcome ebay user.
Click on an image to inspect it.
Minted by Royal Canadian Mint, 2002
2002, Once Upon A Time Keepsake Booklet with 10 coins (50 cents each.) Commemorating a glorious reign of 50 years of Queen Elizabeth of England. Mint condition. Coins still in sealed plastic bag. Original package tape on booklet not torn but taped back. Can see all details at http://www.mydrawingboard.com/galleries/pegasus/ebay/queencoins.htm
Minted by Royal Canadian Mint, 2002. Shipping within U.S. is $5.20 for Priority Mail Small Flat Rate Box. Outside the US, cannot be calculated at this time. Will determine once sale is made.
Contact me through eBay or at link below.
Visit the eBay Auction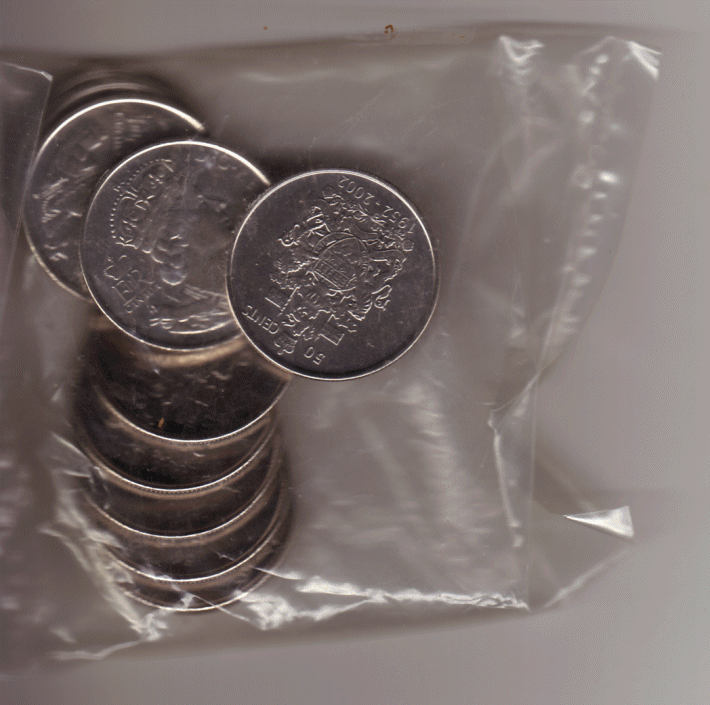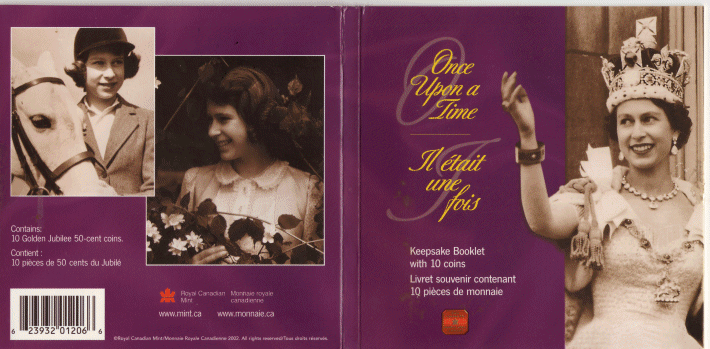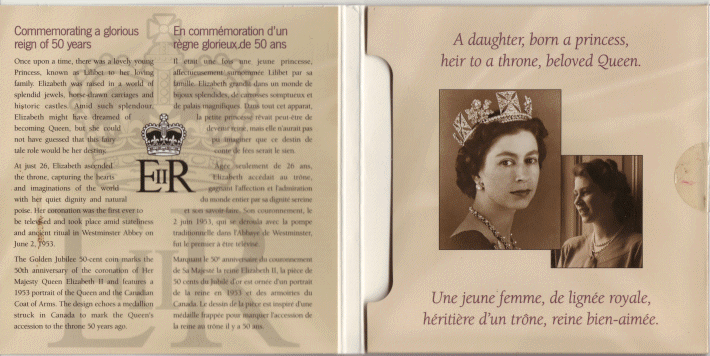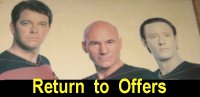 MyDrawingBoard | Write to Pegasus
Art Work | Literature
Comics | An UNO Authority