Sea Shores and Mermaid Series

---
Series Menu Page | Life&Times | Literature | Fantasy | Home | Girls & Women

---
Click on any photo to see fuller image................

Much of this work can be found among other pages within my artwork website. These drawings were all drawn at the Bayshore Hotel and on Fire Isaland and at Hogan's Goat in Bayshore.

Details from Bay Shore Lights Series
designed for John Molner

---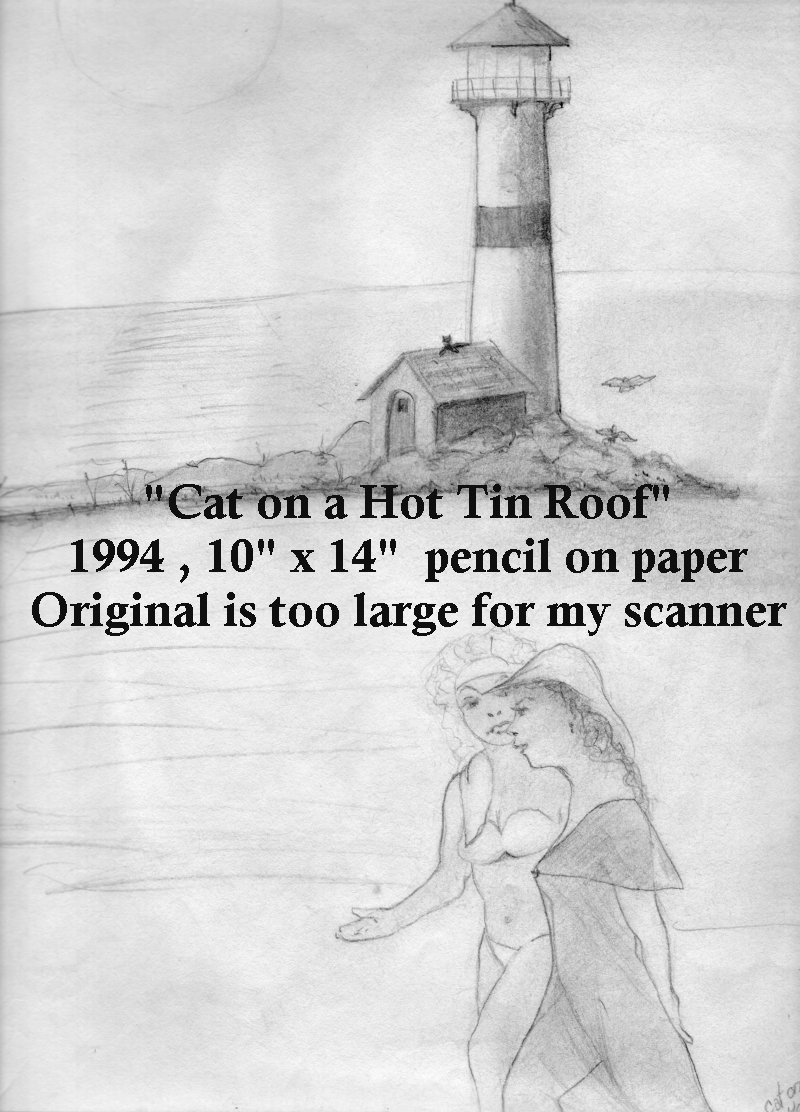 "Cat on a Hot Tin Roof"
---
---

Receeding Ocean
Perhaps every Long Islander's dream - the ocean is receeding, not the shore!
And just for the hey of it, check the negative out: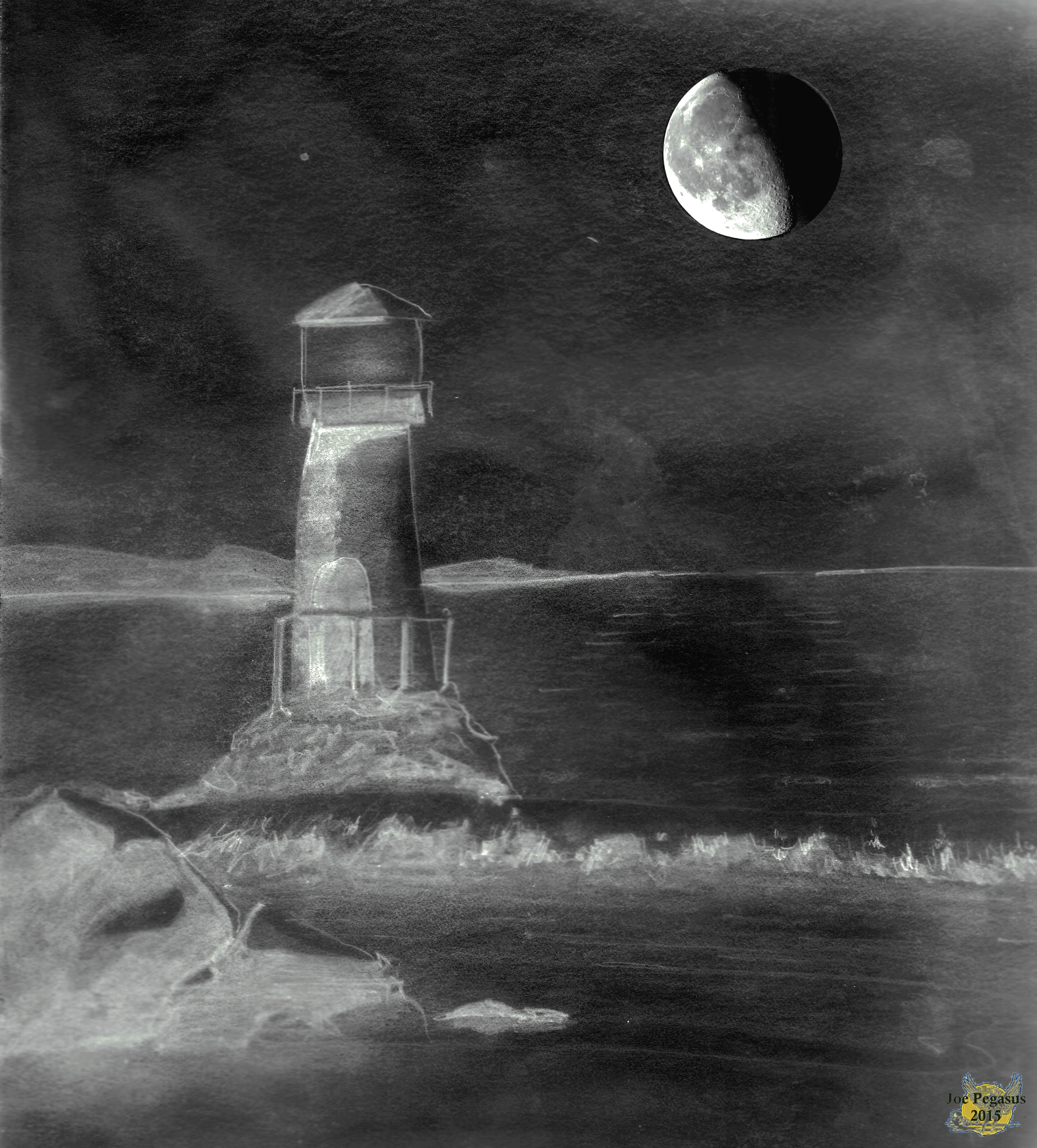 Well, OK, I did make a few changes.

---
---


Wild Bill's Bait & Tackle
Wild Bill ( William Wyenmeyer)
was an old clam poacher
along Long Island's south shore. Several of my sketches
resound Bill's life style,
places and events - and fantasies.
Here is a shop the old sailor never owned.
Bill died in 2013.

---
---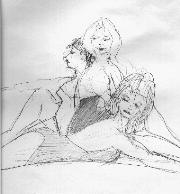 Fire Island shady ladies
One of the favorite ventures outside the Bayshore to catch a ferry and
spend a day on Fire Island.

---
---
---
---
---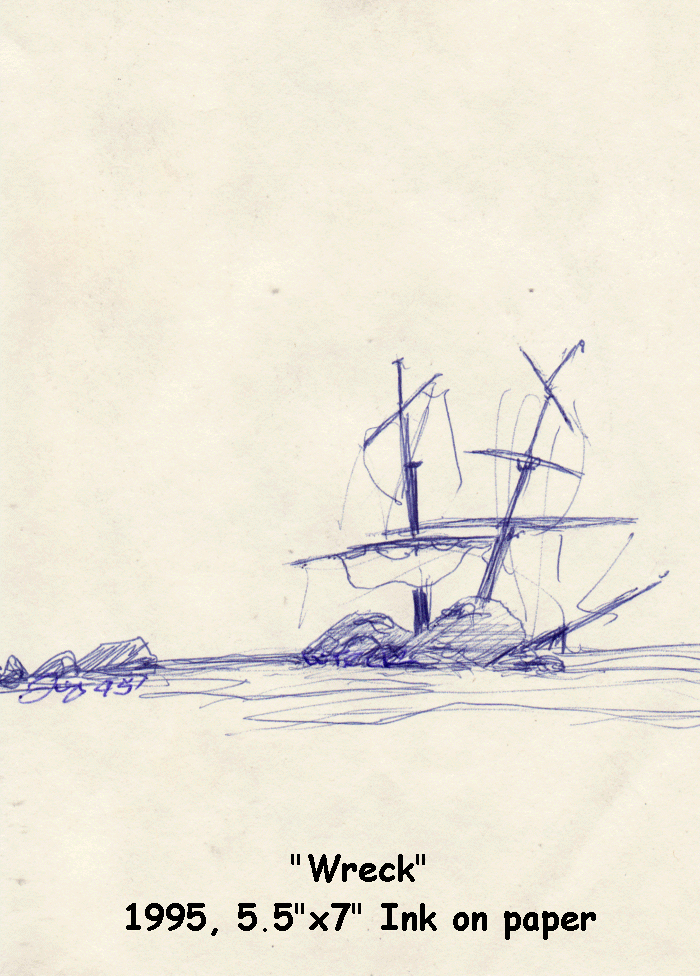 Wreck
Unless I am 50 years older than I admit to,
I've never seen this sight.

---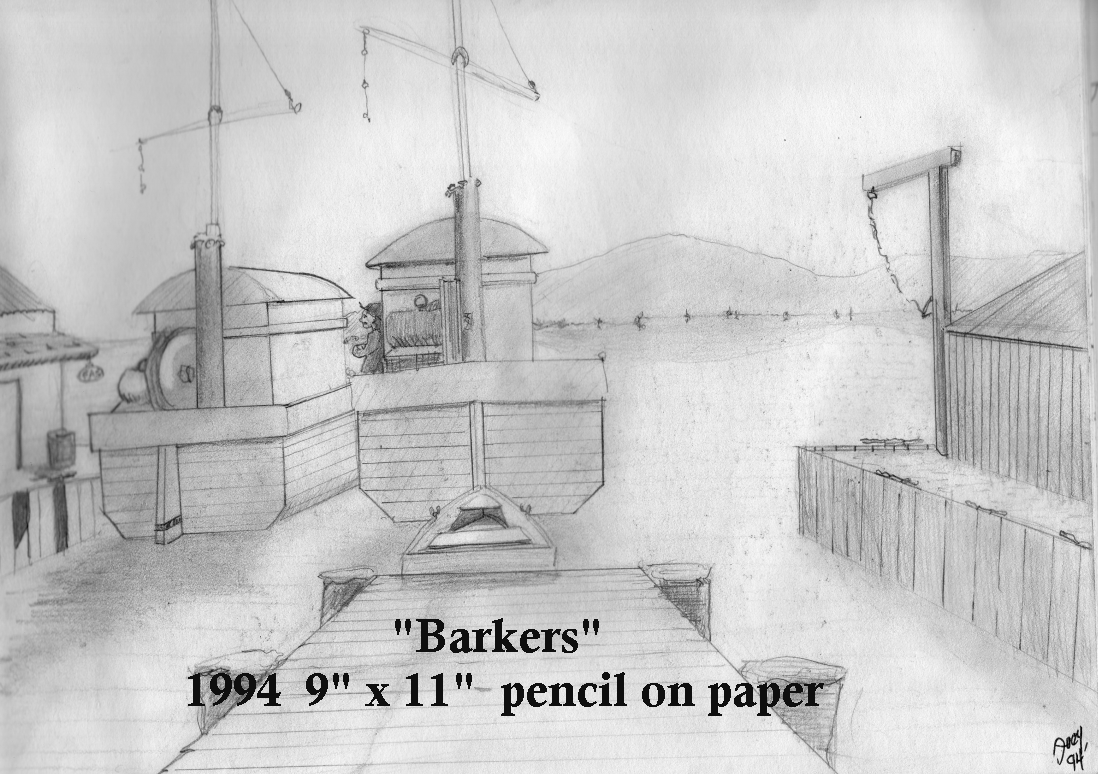 Barkers
After a painting I saw in Barker's Cafe, Babylon, N.Y.

---
---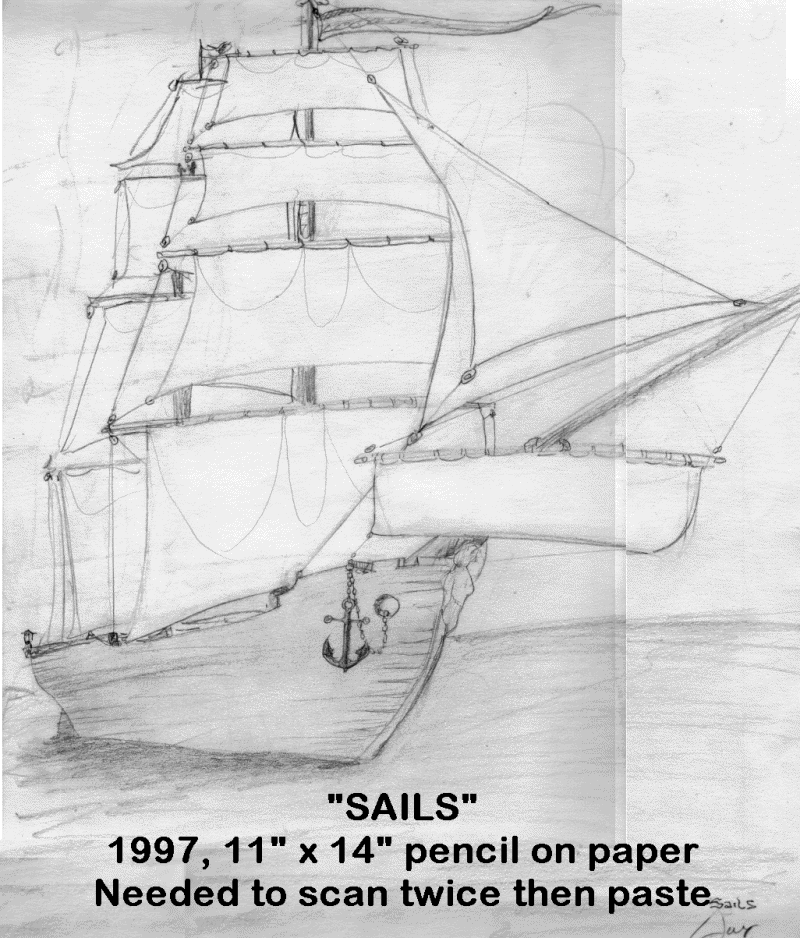 SAILS
Old sailing ships, lighthouses and seascapes
are common fixtures to my work.
Once a 50 year native Long Islander, it
is inescapable.

---
---
---
---
---
---
Series Menu Page | Life&Times | Literature | Fantasy | Home | Girls & Women

Copyright 1981, Joe Pagasus All rights reserved.
---