You Better Not Put me
In Your Crazy Comic!

| | | |
| --- | --- | --- |
| | Mike "MAZ" Mazzarella was Poor Peter's Pub's front man. I think his parents actually owned the club. He worked as bar keep and manager, being very young when Poor Peter's was in its hay day - when names like Gloria Gaynor performed at the club - during the Disco days of the '70's. He had gained - and likely still does - the admiration of those around him. He went on to create and operate Maz Limousines and married into my family. But, for the most part, Mike went about his business in a wild and crazy Disco world he actually never got to enjoy, although none of it could had happened without him. | |

Click on the sheet to see larger.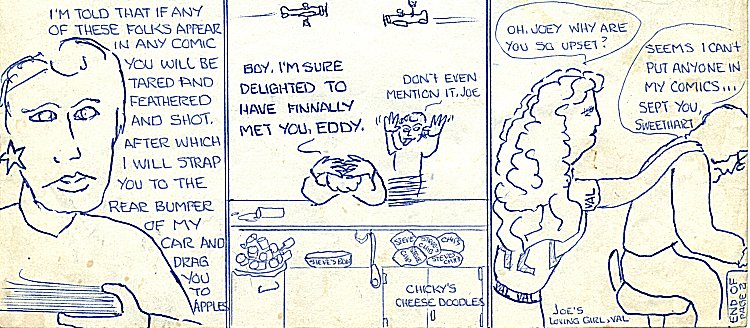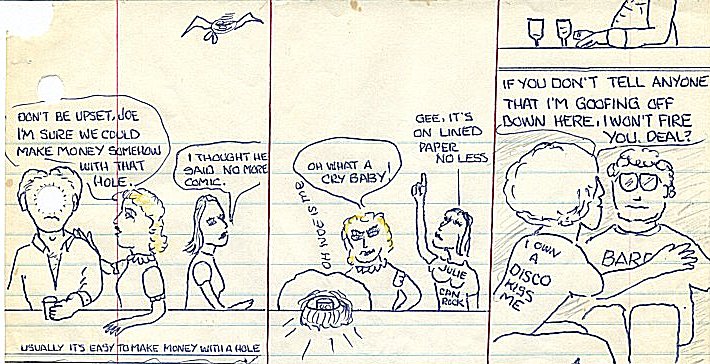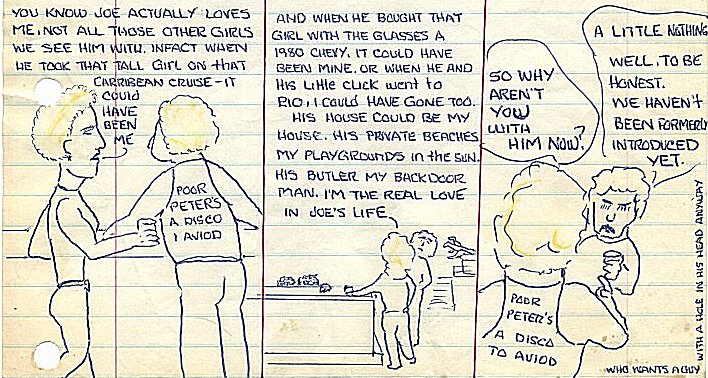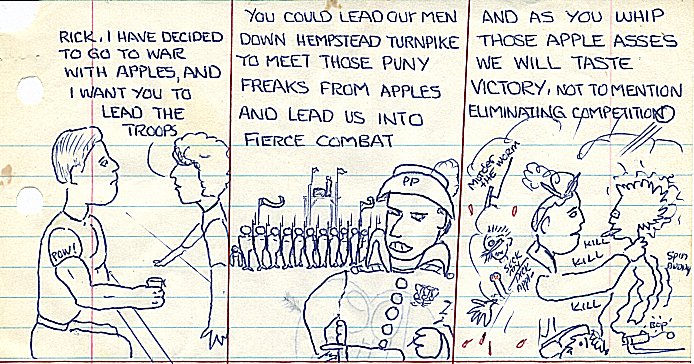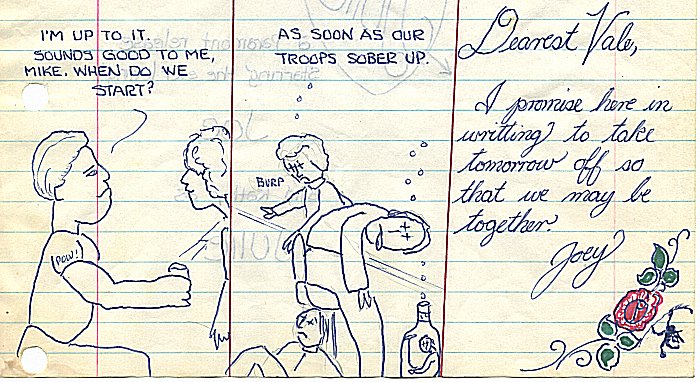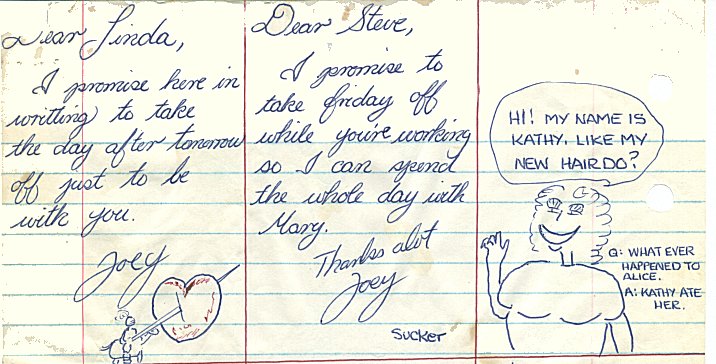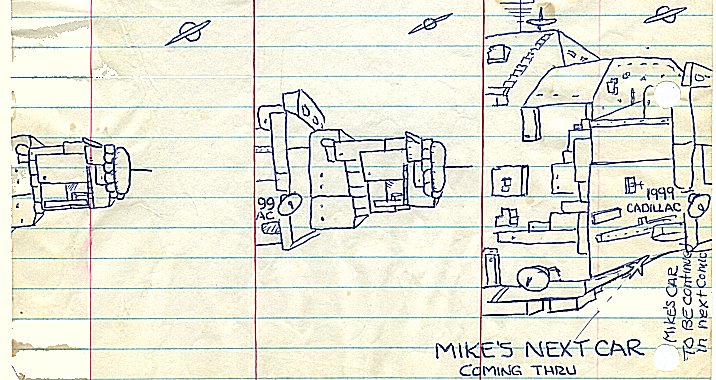 Copyright 1981-2007